Looking to add something to your kitchen? Well, you're in for a treat because floating shelves are all the rage in kitchen design these days. They're not just practical; they also add a touch of style to your cooking spot. So, let's roll up our sleeves and explore the wonders of incorporating floating shelves into your kitchen.
The Open Design Advantage
One of the best things about using floating shelves in your kitchen is how they create an open, airy design. Unlike those clunky cabinets with big frames and doors, floating shelves offer a sleek and minimalistic look. They make your kitchen feel more spacious, which is perfect for smaller kitchens or if you want a modern and uncluttered vibe.
Because there are no doors, you can easily showcase your favorite kitchen essentials and decorative items. It's like turning your kitchen into an art gallery that oozes personality and charm.
Storage Made Simple
The practicality and easy accessibility of floating shelves are unbeatable. You can store everyday items within arm's reach, making them super handy when you're cooking up a storm or entertaining guests. Plates, bowls, glasses, spices, and utensils – you can arrange everything in a way that's not just functional but also easy on the eyes.
With floating shelves, you'll never have to go on a treasure hunt in closed cabinets or sift through stacks of cookware. A quick glance is all you need to find what you're looking for, saving you time and making your kitchen life more convenient.
Plus, they give you a fantastic chance to organize your kitchen items in a visually pleasing way. Arrange your dishes, glassware, or cookbooks like you're curating a mini-museum. This way, keeping your kitchen organized and clutter-free becomes a piece of cake.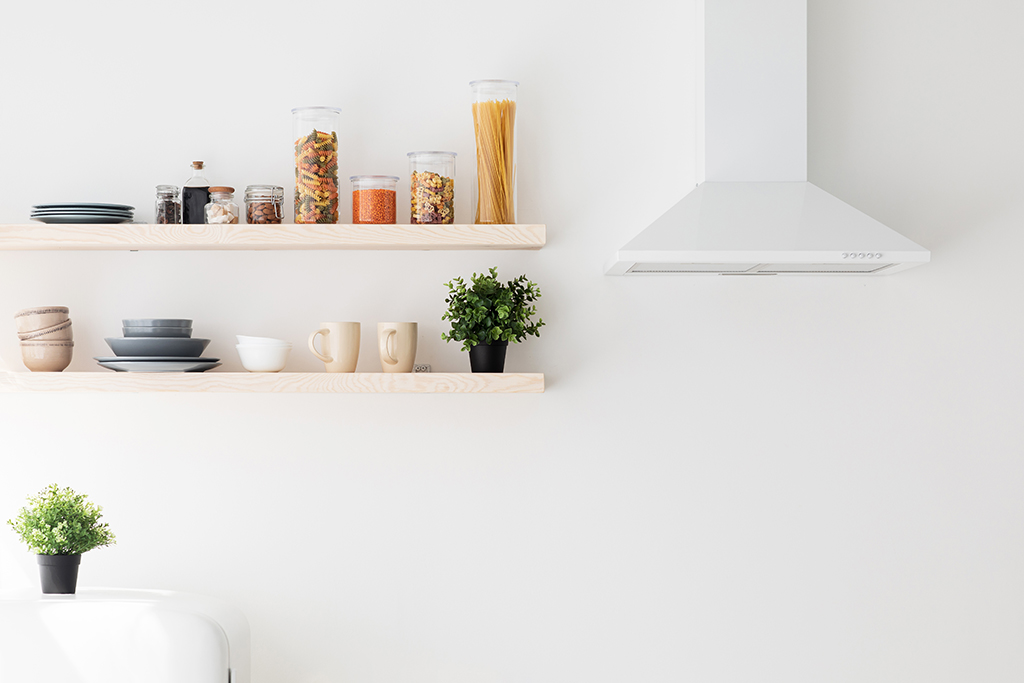 Showcasing Your Style Through Kitchen Floating Shelves
Floating shelves are like a blank canvas for showing off your beautiful dishware and decorative items. You can add a personal touch to your kitchen that's all about your style.
Think about arranging your finest plates, bowls, and glassware on these shelves. Turn them into functional art pieces by choosing items with captivating colors or patterns that scream "you." Mix and match different textures and shapes for an eye-catching display that'll impress anyone who sets foot in your kitchen.
But it's not just about dishes – floating shelves also let you bring in decorative accents to boost your kitchen's overall aesthetic. Potted herbs, colorful vases, or artwork that matches your kitchen's vibe can all find a home here. Use these shelves to express yourself and make your kitchen uniquely yours.
Customization Central
One of the most significant perks of floating shelves is their customization and flexibility. You can tailor them to fit your kitchen's exact dimensions, style, and storage needs. It's like having a tailor-made suit for your kitchen!
Choose from various materials like natural wood, stainless steel, or tempered glass to match your kitchen's aesthetic. Consider the finish and texture to add warmth or sleekness to your space. For that old-timey or farmhouse look, go for reclaimed wood shelves with a distressed finish. In a contemporary kitchen, stainless steel or glass shelves can bring a modern and sleek touch.
Experiment with different lengths, widths, and depths to create a dynamic and visually pleasing arrangement. Play with asymmetrical or staggered positioning to add some visual interest and break up the monotony of a straight, linear layout. Customize the spacing between the shelves to fit your storage needs – whether it's taller items like mixing bowls or shorter items like spice jars.
You can also place these floating shelves wherever you want in your kitchen. Above countertops, near the stove or sink, or even on an empty wall – the possibilities are endless. Mix and match floating shelves with other storage solutions like closed cabinets or drawers to create a balanced look.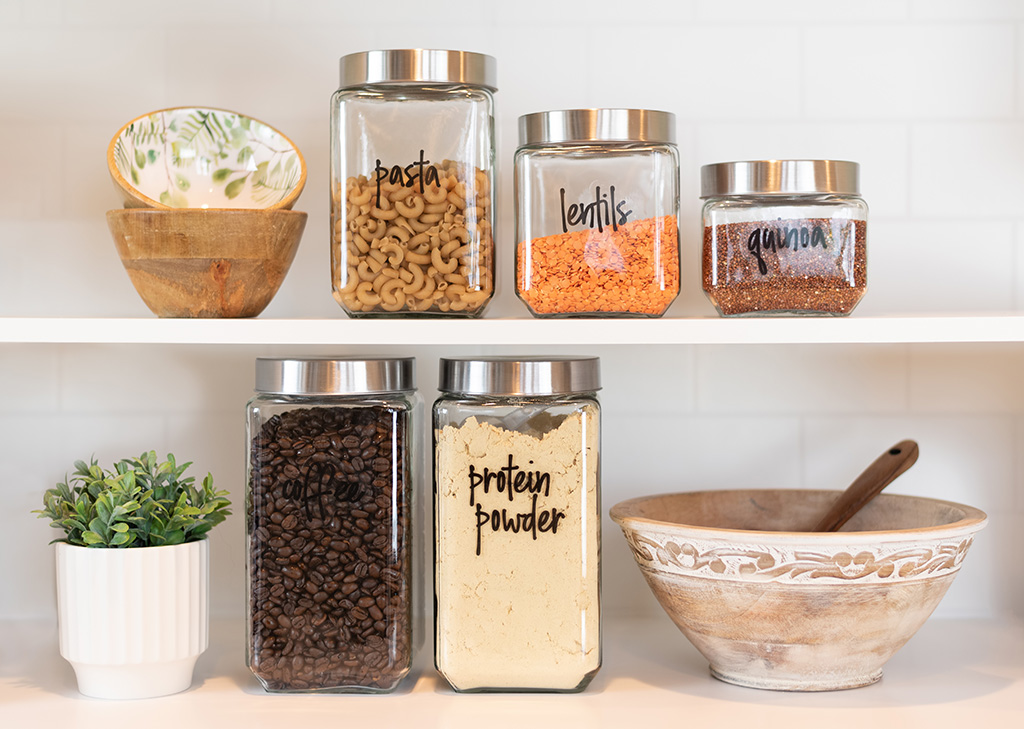 Kitchen Floating Shelves – Summary
Here's the real beauty of floating shelves – they're incredibly versatile and can adapt to different kitchen styles and themes. Whether your kitchen's vibe is modern, farmhouse, industrial, or a mix of everything, floating shelves can seamlessly blend in and enhance your kitchen's overall aesthetic.
Experiment with how you place and arrange these shelves to create visual interest and focal points. You can install them in a staggered or asymmetrical pattern for an eclectic and artistic look. Play with contrasting colors or textures by pairing shelves with different finishes or adding decorative brackets for extra character.
The best part? If you decide to change your kitchen's color scheme or decor down the road, these shelves can keep up. Just repaint or switch up what you display, and voila – your kitchen gets a fresh new look.
So, if you're ready to transform your kitchen into a space that's not just functional but also oozing with elegance and style, consider adding floating shelves. They will make your kitchen life easier and your cooking space more fabulous.
Reach out to us at Superior Pad Remodeling today, and let's get started on your kitchen makeover journey!